Foster Care
Every child deserves to be loved and protected. The Baby Fold foster care programs provide safe, nurturing home environments for children. The Illinois Department of Children and Family Services (DCFS) has removed the children referred for foster care placement from their homes due to abuse and/or neglect. The families are referred to us at a time of crisis and the children need a safe, stable place to stay until either their family can be reunited or another permanent living arrangement can be made. Services are provided for children from infancy to 21 years old.
Children in foster care include:
Children of all ages
Brothers and sisters
A variety of different ethnic, racial, religious, and cultural backgrounds
Children who have been traumatized by the situations that brought them into foster care
Children with special behavioral, social, medical, educational, and emotional needs
Children who need a loving and stable family to care for them in a time of crisis
Children who need someone to show them they matter and help them continue to grow, learn, and develop their potential.
Types of Foster Care
Relative Foster Care
Children are placed with a relative in order to lessen the traumatic impact of leaving their home. Relative caregivers must complete required background checks, fingerprints, and other requirements to assure a safe living environment. The Baby Fold works with the relative caregivers to become licensed foster parents and provides them with the training, support, and services they need while caring for the children of an extended family member. Services are provided to the child's parents as they work to resolve the issues that led to abuse or neglect, support the relative caregiver as they care for the child, and support the continued familial relationships.
Traditional Foster Care
Children are better able to adjust to a foster care placement when they can remain in their same community and school setting. When a relative placement is not a viable option for a child or sibling group, we place the children with a licensed foster family in or near their home community whenever possible. Traditional foster caregivers are families from the community that open their hearts and home to comfort children who require out-of-home placement. We consider foster caregivers an integral part of our professional team and we work together to meet the needs of the children placed in their home. Our foster caregivers are licensed and receive ongoing training and support in their critical roles.
Specialized Foster Care
This program is designed for children who exhibit more significant behavioral difficulties or have an identified mental health diagnosis or have been diagnosed with a medical condition and require intensive, ongoing medical assistance. The Baby Fold develops specially trained foster caregivers to provide safe, stable, and nurturing care for these children. The foster caregivers are provided with additional training annually where they receive the knowledge, skills, and necessary tools and interventions to meet the needs of these children. Foster Care staff provides frequent contact with the children and family to support, stabilize and help each child on a path towards permanency either through reunification, guardianship, or adoption. The Baby Fold works with a licensed child psychiatrist to provide services to our children and medication oversight. We have a nurse on staff to provide medical consultation to foster caregivers and parents to ensure the children are receiving the best medical care possible.
Accreditation
The Baby Fold's Foster Care program is accredited by the Council on Accreditation.
Adopting a Child from Foster Care
Adoption provides permanent homes for children who are unable to have that permanence with their own birth families. At The Baby Fold, children in need of adoptive homes have been in foster homes; many require a range of therapeutic services to help them build trusting relationships with adults and succeed in adoptive placements. For these reasons, adopting a child from foster care is also called a "special needs adoption."
Children in Need of Adoptive Homes
Children available for adoption have been in foster care and have experienced the effects of abuse, neglect, prenatal substance abuse, and separation from their birth families. Parents are given opportunities to correct the conditions that caused the child to enter foster care. When a decision is reached that a child in foster care cannot return to the care of the biological parents, the child's foster family may be asked to consider becoming the child's forever family. Children of all ages, races, and religions are in need of adoptive homes.
The Baby Fold gathers as much information as possible about children who are in need of adoptive homes in order to select families that will meet their needs. At their level of understanding, children receive counseling to help them understand why they cannot return to their birth families. Children and adoption workers work together to create "life books" for children that help prepare them for adoption. Many children in foster care who are adopted will be eligible for adoption assistance, which will provide ongoing financial support, medical coverage, and counseling services after the adoption is finalized. All adopted children in Illinois are eligible to receive free Adoption Preservation services until they are 18 years old.
Adoptive Parents
Adoptive parents must meet the requirements specified in the Illinois Adoption Act. Intensive training and support services are provided to prospective adoptive parents. They must become licensed and receive training to help them prepare for the challenges of adoptive parenting and understand adoption issues. Because adoption is a lifelong commitment to a child, our focus is to ensure the best interests of the child are met by completely educating adoptive families on adoption and adoption-related issues. Adoptive parents in Illinois are required to complete specific training on adoption-related issues. Typically, there is no cost for finalizing the adoption of a child placed in foster care. You may be eligible for a monthly subsidy, a medical insurance card, and other possible benefits that assist in defraying expenses associated with raising a child.
Contact us at (309) 557-1121
to learn more about adopting a child from foster care.
Accreditation
The Baby Fold's Special Needs Adoption program is accredited by the Council on Accreditation.
Contact
Family and Community Services
318 Susan Drive
Normal, IL 61761
(309) 557-1121
Information
Current Needs
There are ongoing needs to help support the programs and services of The Baby Fold. The document below contains specific needs for Foster Care.
Testimonials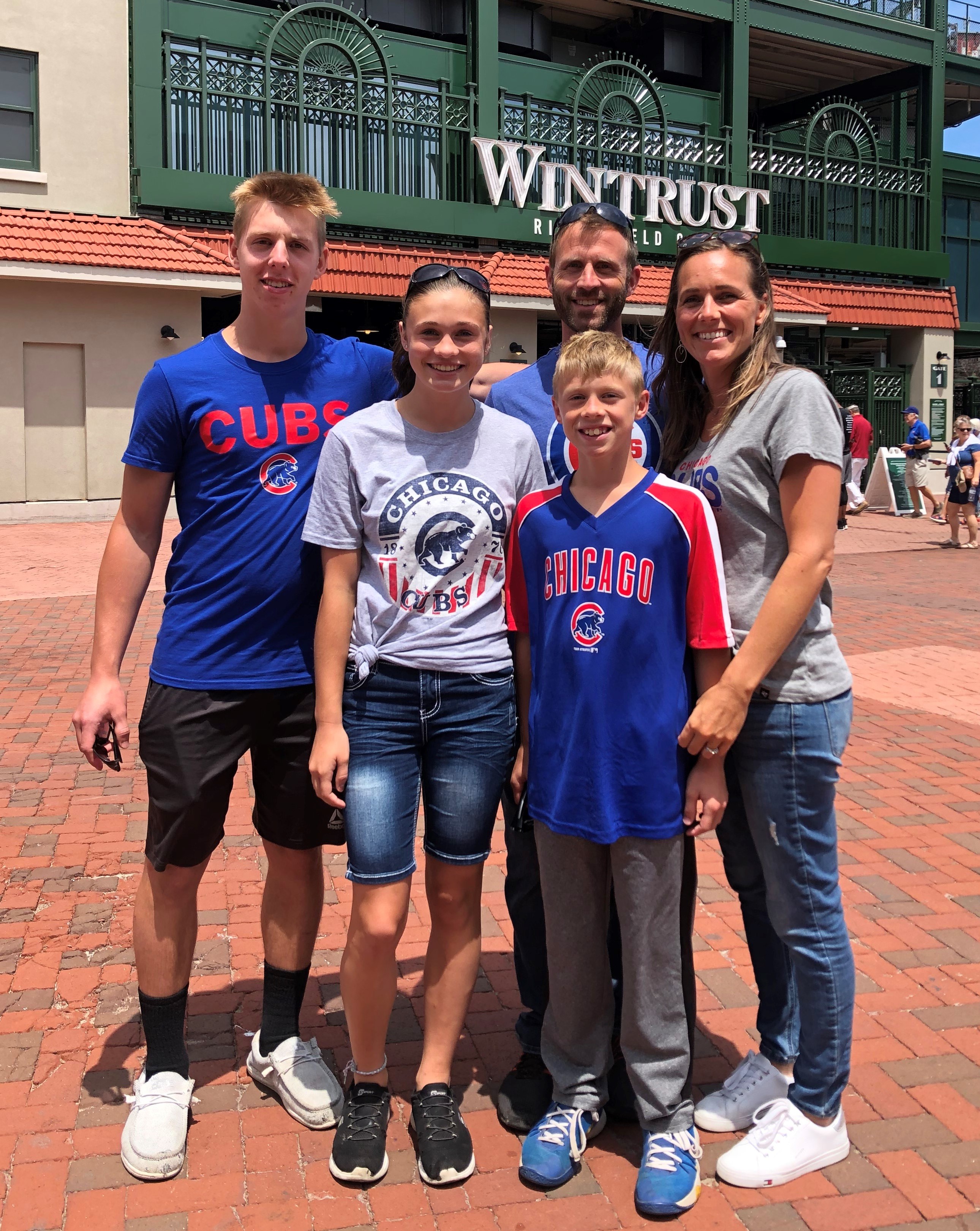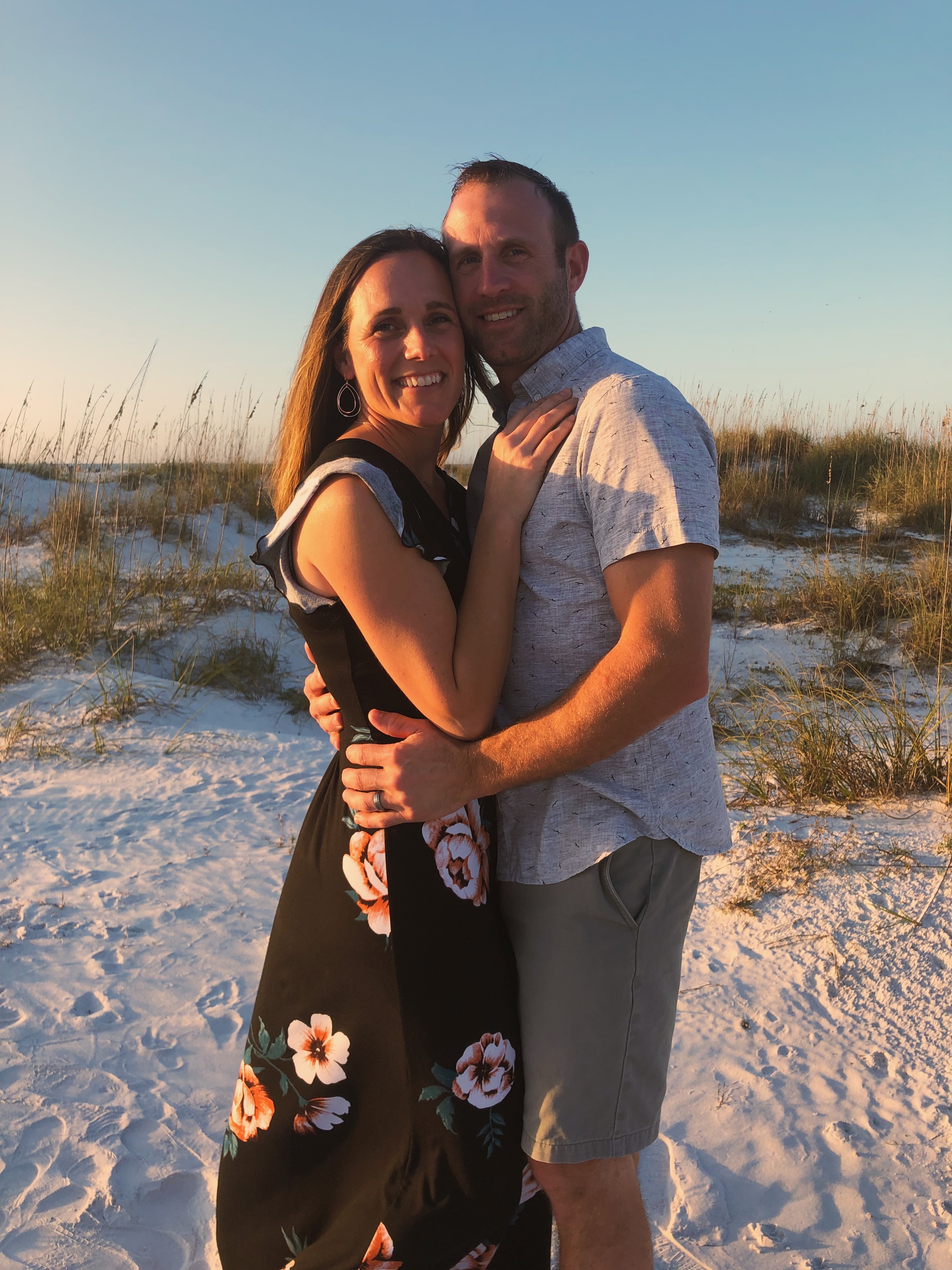 "We have been a foster family for 12+ years and it has truly touched our lives in more ways than we imagined! Each child who has lived with us has given us memories and an impact that we would have missed out on if we had not said yes. Our eyes have been opened to the hurts and needs in our community and we have seen how things we can sometimes take for granted do not come as easy to others. Something we didn't think too much about before starting this foster care journey is the relationships we would have with biological parents and children even after they leave our home. We are grateful to God for the experiences we have had, the good and the hard, that comes with this journey."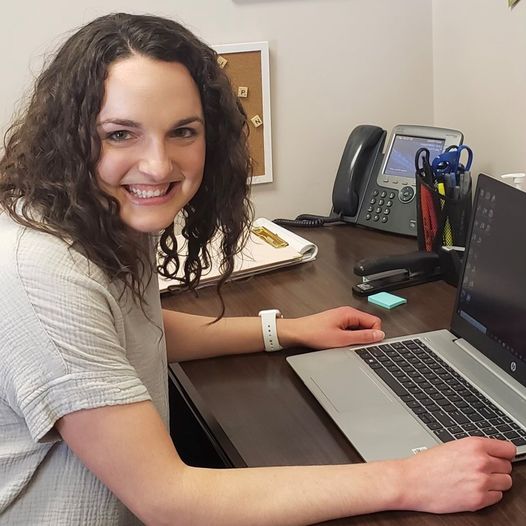 "I would be lying if I said foster care is easy. No matter what part of foster care a person finds themselves in, foster care is hard. When I was 15, my parents got licensed to be foster parents. As a girl who grew up with a passion for loving children and families from hard places, I was thrilled to be able to care for children in our home, even if it was temporary. Our first placement included a sibling group of one baby, one toddler, and another baby soon after. This would be our only placement as one of the kids was able to be successfully reunified with her birth father and the other two kids were adopted by my parents. The unknown of how long these kids would be in our home and the difficulty that comes with loving kids from trauma was a challenge. Yet, being a part of a foster family will always be one of the most beautiful things I have gotten to be a part of. The passion I had for foster care and loving children and families from hard places led me to pursue a degree in social work and eventually a job as a caseworker in foster care at The Baby Fold. I would love to become a foster parent myself someday as well. Through my experience and interaction with the foster care system, I have been reminded of the fact that sometimes the hardest experiences can become the most rewarding and beautiful experiences."
"I have been a licensed foster parent since August 2013. When I got the call for my first placement, I instantly became nervous, not knowing what to expect. Any and all questions were answered, and much advice was given by my Baby Fold caseworker which put me at ease; I was able to call any time day or night. Throughout the years, I gained experience and eventually let the foster agency know that I could do respite, emergency, and short term placements. Just like with any child, there can be challenges. Many of these children have had rough childhoods, traumatic events, and behavior challenges. And then here comes Briannah and McKayla. I get a call June 4th, 2018 early evening about two little sisters that need an emergency placement. They were really nervous not knowing what to expect in a stranger's home. Months later they told me they were kinda scared because of all my tattoos and muscles. But we immediately bonded. They loved church camp and getting to learn to swim and taking day trips to see Grandma and Grandpa (my parents). And believe me as they were going through all the legal procedures, doctors' visits, counseling visits…there was no way would I ever think of adopting any child especially at my age and being a single dad. But on July 16th, 2020 without hesitation I adopted Briannah and McKayla! Thank you to all the foster agencies trainers, caseworkers, and supervisors. All children are precious."
-Danny Trancoso
"Our crazy, amazing, messy adoption journey started a little over 4 years ago, it's a journey full of twists and turns, a journey that brought our son to us and it all started with the word YES! At that time we had three children of our own and we had felt called to add to our family through adoption. Of course we had the thoughts of what will adding another child to our family do to our dynamic. We were going back and forth between international and domestic. After much praying our hearts were led to foster care. Even though we knew that we may not get to adopt through the foster care system and that the goal of foster care was reunification, we decided to pursue it anyways and if God wanted to bring a child into our family forever, he could do just that. So thus began pride classes, physicals and home studies. Once we got our license it took about a year before we received our first call. It was short lived, just 24 hours of respite then soon after that, we received a call for a long term placement. Just two months after that we received yet another call, it was for a newborn who might need a placement and they wondered if it came to him needing to be placed would we want him, I called my husband and asked him if he'd be up to another addition so quickly and to my surprise he said yes! I called the agency back and said we will take him!
I was told to be at the hospital at 3:00 in the afternoon on Monday. By the time I would meet him he'd be 5 days old. I remember walking into the hospital with a car seat in hand, I met my wonderful case worker in the lobby. I wondered why we were just standing in the lobby and not heading to the nursery, right before I could ask if his mother was still back there, I looked up and saw his visibly and understandably upset mother walking out of the nursery, feeling awkward and like the enemy I stood there and waited while my case worker talked with the mother and her family. When they left I was taken to the nursery and there he was, the most precious dark haired baby swaddled tight and laying on this little side. I couldn't get over how beautiful he was. I didn't have much time to just stare at him, I was told I could get him dressed. My husband was at work so there was no one to capture this meeting with pictures or video. After gathering a few gift bags left for him by his family and receiving discharge instructions we walked out the back door of the hospital, in less than 45 min I had been entrusted with someone else's perfect baby.
My heart couldn't help but ache for this precious boy as I thought about what his first few days were like. His birth was filled with sadness and loss for his mother not joy and celebration. There was no joy in introducing him to friends and family but chaos in trying to find placement for him. His little body didn't get to rest after his big journey into this world instead his tiny body was jittery. He didn't ask for any of this. This was not an ideal way to start life, but God loved him and had plans to prosper him and not harm him.
Once we came home he WAS and still is adored my other children. We totally enjoyed loving on this new baby, but in the back of our mind there was always constant uncertainty of our time with him. The days turned into weeks and the weeks into months. We watched as he rolled over, sat up and started to crawl. I was so happy to be able to see each milestone, but with each one there was a grief, I wondered if I would get to see him take his first steps and hear him say his first words? I prayed and trusted that even if he had to go, that I would be able to cherish the time I was given and be thankful that he was able to have a healthy nurturing start. My prayer was that God would place him where he needed to be and if that was with his birth Mom, than that was best for him, God loves him more than me.
Before we knew it a little over a year and a half had passed and we are sitting in the court room for a termination hearing. While sitting in the hall waiting to go in I started to feel like I could breathe again for the first time since I had met that dark haired baby. Suddenly that breath was stolen back again as I sat there and watched his birth mom surrender her rights. My heart was breaking for this woman, this mom, his mom. I will never forget the sorrow that filled the court room that day. She may not have been found fit, but it wasn't due to lack of love. I don't know her past and I haven't walked a day in her shoes, whatever the reason was that she didn't get him back, I know it wasn't because she didn't care enough or love him enough. I have never experienced joy and heart break at the same time. Joy knowing that he'll soon be mine forever, and heart break for his mother. There is a quote I came across soon after this day and I love it as it describes that day perfectly. Its by Jody landers as it says.
"A child born to
another woman calls me mommy
the magnitude of that tragedy and
the depth of that privilege are not lost on me."
I'm happy to say that after 919 days in foster care we became a forever family on December 30th 2015. We are all breathing normally now and enjoying each day with our son. We love watching him grow and learn. He is silly, sweet, painfully shy and very spoiled. He has brought so much joy to our family. We are so blessed that God chose our family and entrusted us with his care.
I want to end our story with this verse from Jeremiah 29:11 For I know the plans I have for you declares the Lord, plans to prosper you and not harm you, plans to give you hope and a future."
"Teens are sometimes misunderstood in today's society. It is important that we not judge them but give them the love, support and direction necessary for them to be successful at the level they are comfortable at. We chose to take on teens that others would not accept, and in doing so, we found that they are in need of consistency, compassion and direction. As we get to know our teens, we learn so much about ourselves and tap into skills that we didn't know we had. It has been a long road and knowing that no one is perfect, we all work perfectly together when it comes to the welfare of our youth. With the support of a solid team, our teens can be unstoppable and motivated. We would not be good foster parents without being part of a great team and agency that directs us to the services that will meet the needs of our youth. There is definitely a greater need for foster parents for this group of youth (teens). For over 18 years and still counting, we welcome the challenge but most importantly, we look forward to meeting more foster parents that will open their hearts, minds and home to a teen in need."
-Steve and LaTasha
"I am a young adult living in the foster care system, I would like to share a little bit of what my experience has been. First, I would like to say that it was not easy entering the system, especially as a pre-teen with a rough past. I've had about one foster parent that I can say has given me the mother figure I needed in my life. She accepted me for me and genuinely loved me throughout. She guided me in so many right directions, and has just been there for me through everything. She's gone above and beyond for me, taking in my siblings in when she didn't have to. She loved me unconditionally when she didn't have to. Most importantly she understood me. Because of her, I believe there is hope. We need more foster parents like this in this foster care system. I would like to say that I'm thankful for coming across good caseworkers, because they make me believe that the system can be successful, having genuine people who are striving to see the next generation be better."
-Young adult in foster care system