Spring into Action with The Baby Fold to benefit kids and families! Join us in welcoming springtime and honoring Autism Acceptance Month and Child Abuse Awareness and Prevention Month by taking part in one of our fun spring events. 100% of proceeds help the children and families served by The Baby Fold.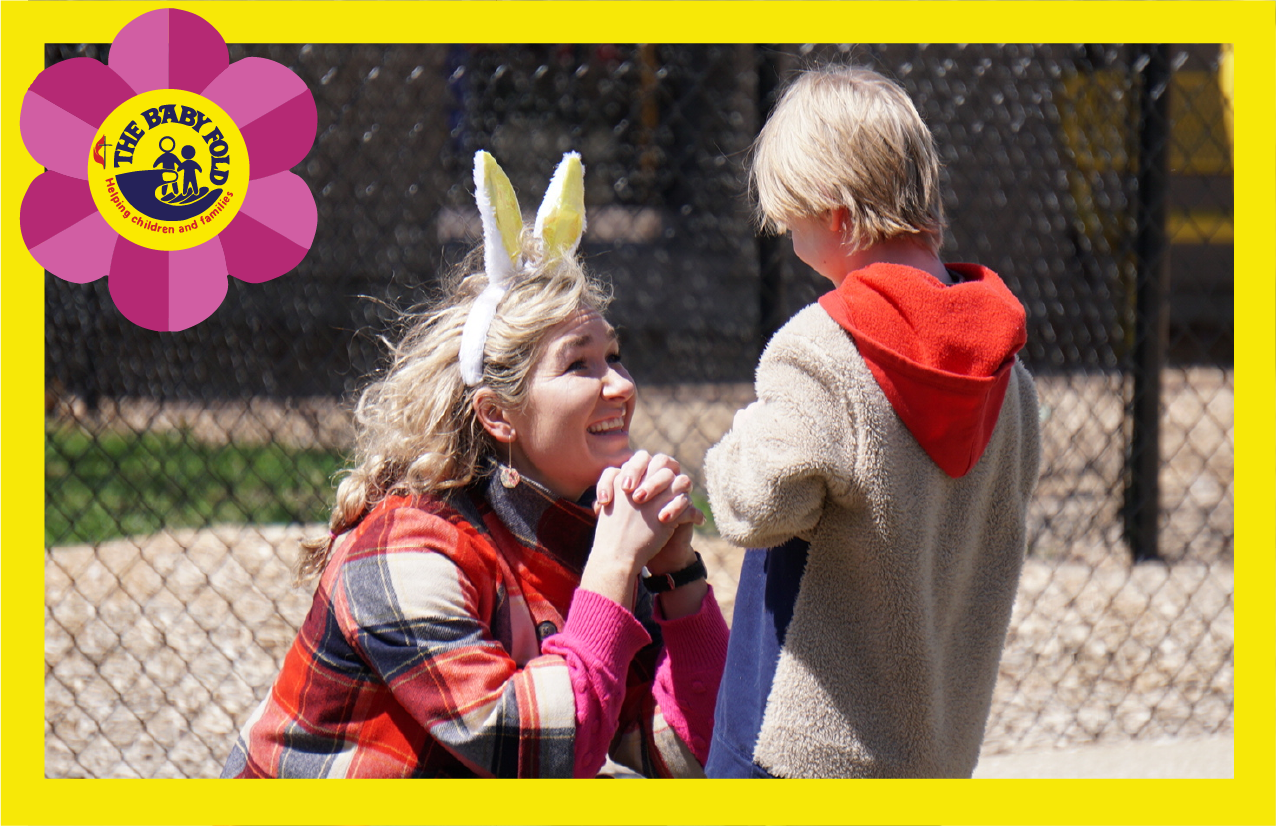 Baskets of Blessings
Spring is a time for renewal, growth, and hope. You can provide hope to children this spring by adopting Baskets of Blessings. Each basket will be filled with hand-selected items to support our children ranging from curriculums for special education classrooms to sensory items to help children on the Autism spectrum self-regulate. Whether the items are for newborns or teens, each basket provides kids and families with the resources they need to heal, grow, and learn.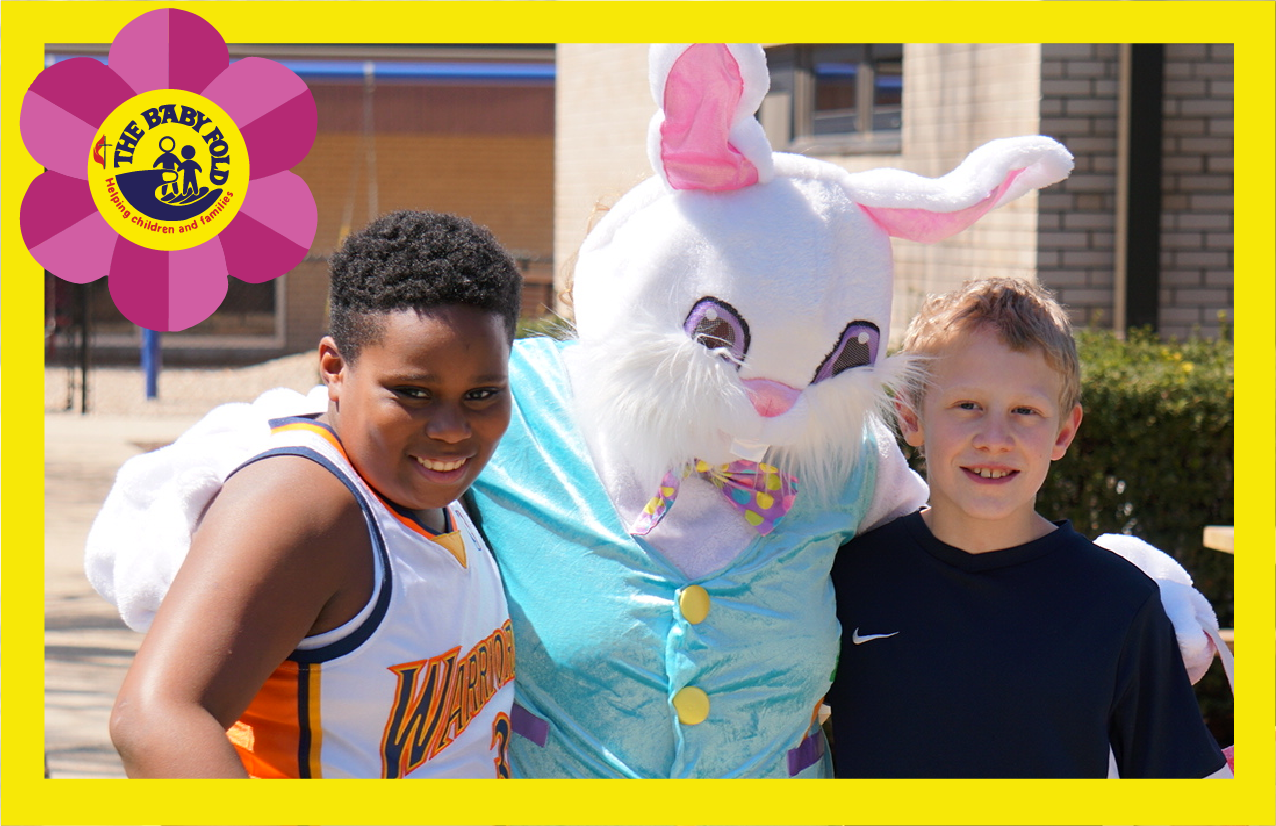 Wear Blue this April
To honor Autism Acceptance Month and Child Abuse Awareness and Prevention Month, our historic campus, located at 108 E Willow Street in Normal, will be decorated with big blue tree bows and pinwheels. You might even see the Easter Bunny hiding eggs for our students at Hammitt Elementary School! Join us in wearing blue on April 2 for World Autism Day and April 7 for Child Abuse Awareness and Prevention Month.
Past Events
Our Spring Decor Auction is now closed for 2023! The exciting event featured custom-made spring wreaths and centerpieces to decorate homes for spring. Every bid placed and donation made in the online auction is giving kids a brighter future! Be sure to join us in Spring 2024 for another exciting spring auction. Thank you for Springing into Action for Kids!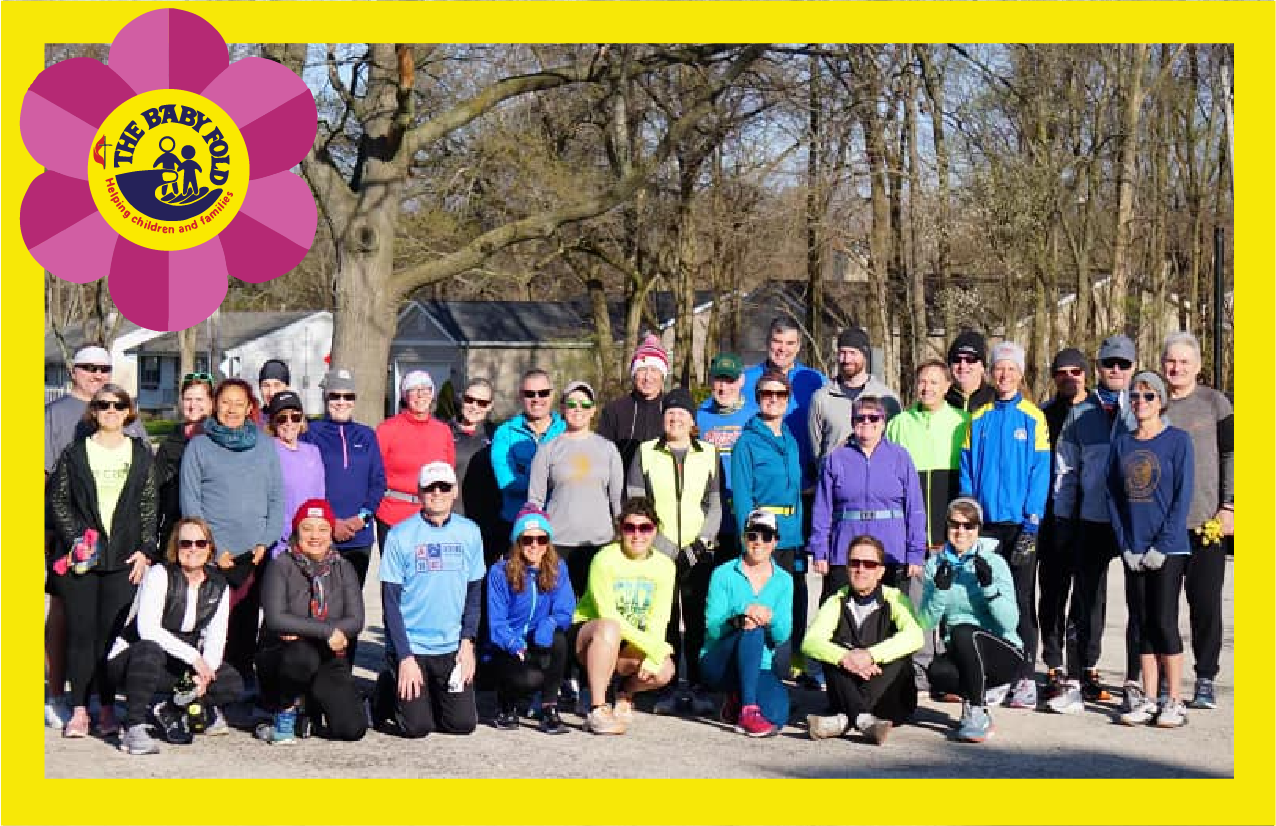 ABC Run/ Walk
Ready, Set, RUN for Kids! For 18 years, community-minded friends have blessed local children by organizing ABC Runs (Adventures Benefiting Children). ABC Runs were started by the Lake Run Club's Merlin and Meg Anderson and continue in Meg's honor. To date, ABC Runs have raised $32,574 for the children of The Baby Fold.

Watch your mailbox! You'll soon receive news and updates about how
we are building better futures for children with your support.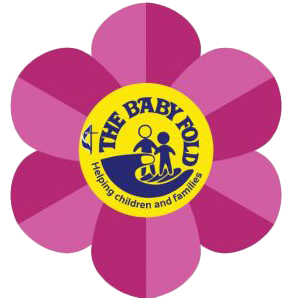 Thank you for springing into action for kids!