The Baby Fold accepts gifts of cryptocurrency to provide vital care and resources to children. When you #givecrypto, you ensure that our families are provided with safe housing, food, education, and unwavering care. The Baby Fold's 120 year history of devotion to children in Central Illinois would not be possible without generous donors like you from the Crypto community.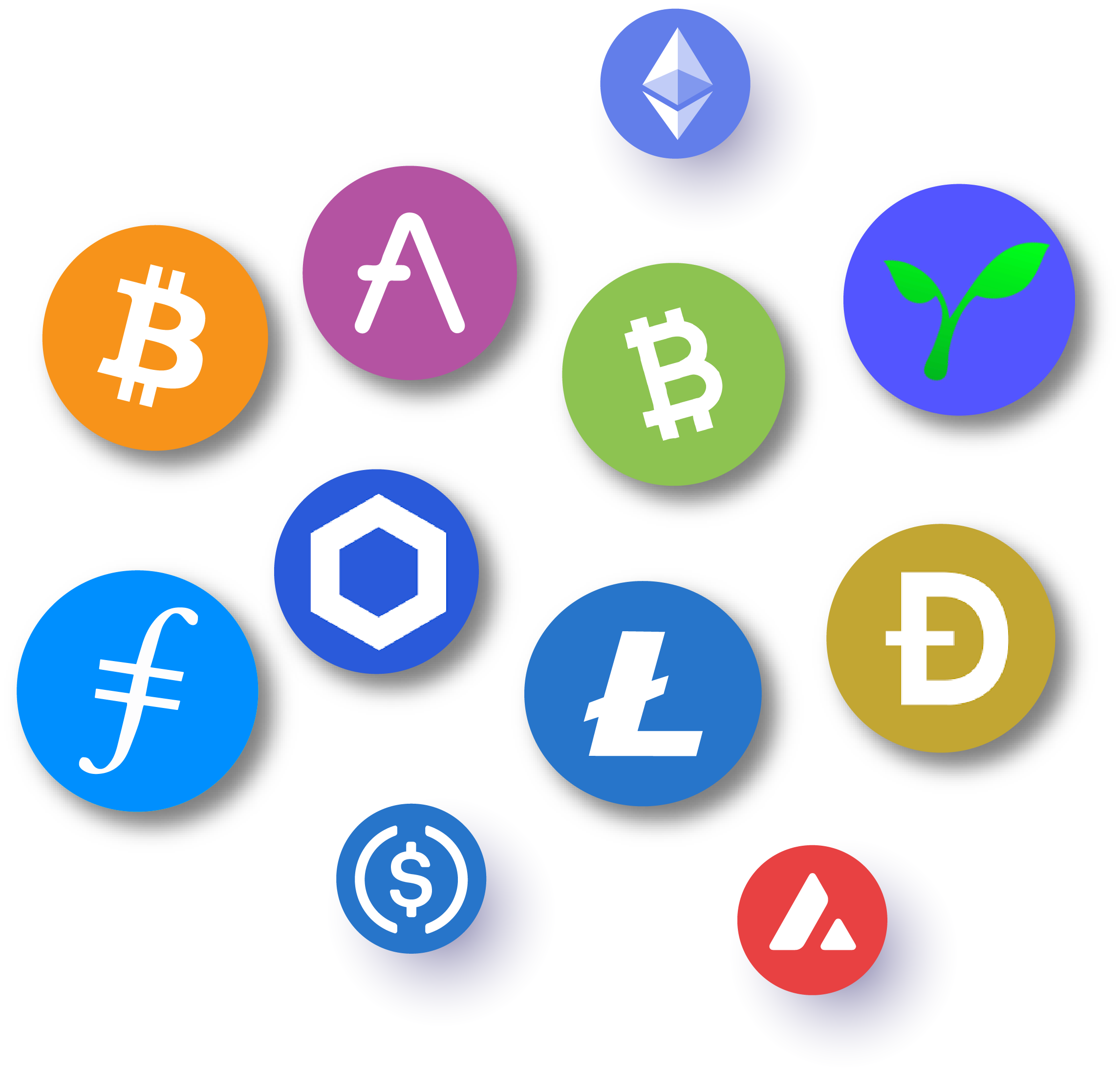 Please only use this page to donate cryptocurrency. Please click here to make a donation via credit card and click here to donate by stock.
Cryptocurrency donations are non-taxable events treated like property, similar to stocks, which means you do not owe capital gains tax on the appreciated amount and can deduct it on your taxes. For this reason, donating cryptocurrency like Bitcoin (BTC), Ethereum (ETH), Litecoin (LTC), and more are one of the most tax efficient ways to support The Baby Fold and all of our life-changing programs. When you donate cryptocurrency, The Baby Fold will immediately convert your cryptocurrency donation into a monetary gift for our mission. In doing this, you can ensure that your gift will be received at the exact amount you intended to give. Our partnership with experienced crypto experts through #thegivingblock guarantees that your gift will be protected, safe, and securely received.[slider title="Which Cryptocurrencies do you Accept?"
The Baby Fold currently accepts more than 100 cryptocurrencies, including:
Bitcoin (BTC), Ethereum (ETH), 0x (ZRX), 1inch (1INCH), Aave (AAVE), Alchemix (MIST), Amp (AMP), Ankr (ANKR), ApeCoin (APE), API3 (API3), Audius (AUDIO), Avalanche (AVAX), Axie Infinity Shards (AXS), Balancer (BAL), Bancor Network Token (BNT), BarnBridge (BOND), Basic Attention Token (BAT), Binance USD (BUSD), Bitcoin Cash (BCH), Bonfida (FIDA), ChainLink (LINK), Chiliz (CHZ), Civic (CVC), Compound (COMP), Curve Dao Token (CRV), Dai (DAI), Decentraland (MANA), DeFi Pulse Index (DPI), Dogecoin (DOGE), Dogelon Mars (ELON), Enjin Coin (ENJ), Ethereum Name Service (ENS), Eulder Finance (EUL), Fantom (FTM), Fetch.ai (FET), Filecoin (FIL), Gala (GALA), Galxe (GAL), Gemini Dollar (GUSD), Injective (INJ), Keep3r (KP3R), Kyber Network (KNC), Lido (LDO), Liquity (LQTY), Liquity USD (LUSD), Litecoin (LTC), Livepeer (LPT), Loopring (LRC), Magic Internet Money (MIM), Maker (MKR), Maple Finance (MPL), Mask Network (MASK), Merit Circle (MC), Metis (METIS), Moss Carbon Credit (MCO2), Numeraire (NMR), Orchid (OXT), PAX Gold (PAXG), Polkadot (DOT), Polygon (MATIC), Qredo (QRDO), Quant (QNT), Radicle (RAD), Rally (RLY), Raydium (RAY), Ren (REN), Render Token (RNDR), REVV (REVV), Saber (SBR), Samoyecoin (SAMO), Shiba Inu (SHIB), Skale (SKL), Smooth Love Potion (SLP), Solana (SOL), Somnium Space (CUBE), Spell Token (SPELL), STEPN (GMT), Storj (STORJ), SushiSwap (SUSHI), Synthetix (SNX), Tezos (XTZ), The Graph (GRT), The Sandbox (SAND), Tune.FM (JAM), UMA (UMA), Uniswap (UNI), USD Coin (USD), Wrapped Centrifuge (WCFG), Yearn.finance (YFI), Zcash (ZEC), Zebec Protocol (ZBC).